Richie & Lauren Valentour, Owners
Richie and Lauren have both been teaching gymnastics for over 20 years. While coaching the men's gymnastics team, several of Richie's students were awarded college scholarships for gymnastics and tops honors at State, Regional and National Championships. He was the 2007 Texas Judges Association Coach of the Year. Richie is a USA Gymnastics professional member and has safety certification, PDP1, and PDP2. When he is not coaching, he enjoys the art of woodworking. Prior to coaching, Lauren was a competitive gymnast for Acrotex. She is also PDP1, PDP2 and KAT certified.
Sherry Pate, Office Administrative
Dawn Watson, Office Administrative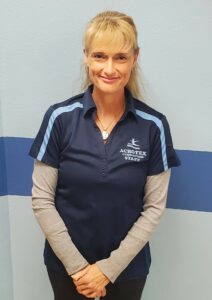 Coach Kathy coached competitive Boys team from 1994-1997. She was the WOGA Boys Program Director from 1997-2008. She then was the Head Men's coach @ United Elite from 2008-2017. Coach Kathy was the Co-Owner of Rockwall Gymnastics Academy from 2017-2020.
Favorite Color: Blue
Favorite Place to Shop: PetSmart
Favorite Drink: Water
Favorite Food/Snack: Mixed Nuts
Favorite Gym Event: Bars
Hobbies:
Coach Kathy's Birthday: August 27th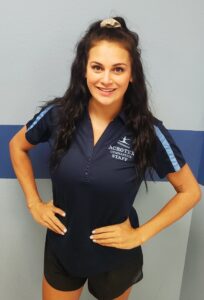 Coach Jamie was a Gymnasts for 8 years, Cheerleader for 16 years and took Dance for 12 years. She was a Professional Cheerleader for UCA. 2 years UNLV Cheerleader.
Favorite Color: Yellow
Favorite Place to Shop: Lulu Lemon
Favorite Drink: Juneberry Redbull
Favorite Food/Snack: Sushi
Favorite Gym Event: Floor
Hobbies: Painting and Dancing
Coach Jamie's Birthday: June 28th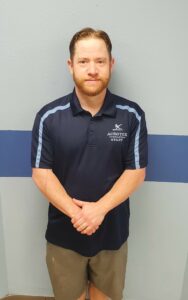 Favorite Color: Forest Green
Favorite Place to Shop: None
Favorite Drink: Coffee
Favorite Food/Snack: Trial Mix
Favorite Gym Event: High Bar
Hobbies:
Coach Greg's Birthday: May 30th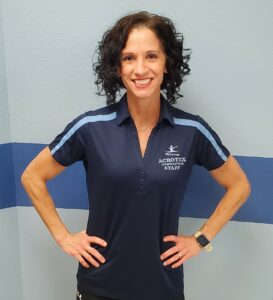 Favorite Color: Purple
Favorite Place to Shop:Costco
Favorite Drink: Coffee
Favorite Food/Snack: Veggies & Hummus
Favorite Gym Event: Beam
Hobbies:
Coach Melissa's Birthday: October 21st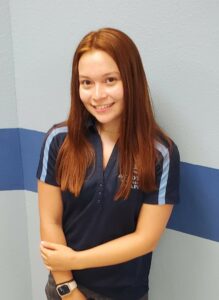 Favorite Color: Lavender & Baby Blue
Favorite Place to Shop: Dick's
Favorite Drink: Light Blue Gatorade
Favorite Food/Snack: Blueberries
Favorite Gym Event: Vault
Hobbies: Hiking and Painting
Coach Taylor's Birthday: November 11th
Favorite Color: Pink & Green
Favorite Place to Shop: Target
Favorite Drink: Peach Tea
Favorite Food/Snack: Cheese
Favorite Gym Event: Beam
Hobbies:
Coach Anika's Birthday: December 21st
Favorite Color: Yellow/Turquoise
Favorite Place to Shop: Walmart/Target
Favorite Drink: Water/Blue Gatorade
Favorite Food/Snack: Chips/Fruit
Favorite Gym Event: Floor/Beam
Coach Kam's Birthday: June 27th
Favorite Color: Blue
Favorite Place to Shop: Target
Favorite Drink: Diet Coke
Favorite Food/Snack: Cheese Crackers
Favorite Gym Event: Beam
Hobbies: Travel
Coach Amanda's Birthday: January 22nd
Ivy Mounsey - Dance Director

My name is Ivy Mounsey, and I began dancing through cheerleading in high school. Upon graduation, I attended Stephen F Austin State University and studied ballet. I transferred to the University of Houston and went into their musical theater dance program. From there I began studying with Camille Long Hill. Soon afterward I started training with Suzanne Banbury at the Banbury School of Dance in Houston, Texas. I began teaching for Mrs. Banbury and remained on her staff until 2002 when I moved to Prescott, Arizona. In Arizona joined the Academy of Performing Arts teaching staff and worked there until the fall of 2004 when I moved back to Texas. Since then I have been teaching in the central Texas area and started the dance program at AcroTex. I enjoy working with all ages and have taught beginners through professional level ranging in age from three to 82. Having performed in numerous shows and several companies, I bring years of training in ballet, tap, jazz, and choreography to my job of teaching future dancers and actors. My students have gone on to be accepted to summer dance intensives, university dance programs, regional theater, Houston Ballet's Ben Stevenson Academy and Ballet Austin's The Academy. For many years I have choreographed and co-choreographed musical theater dance camps. I have also choreographed full-length versions of Annie, Wizard of Oz, Oliver, and Fiddler on the Roof. I have been the resident choreographer for two show choirs. I love teaching and have a very hands-on, down-to-earth style.
Melissa Roetker- Dance Instructor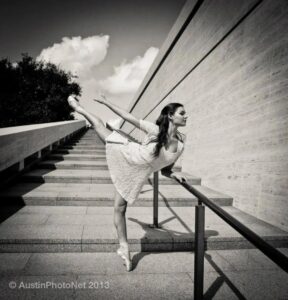 Originally from San Diego, Melissa began her dance training under the direction of Michelle Noblejas-Bartolomei at Balletcenter West. There she studied classical ballet intensely and was featured in many ballets including as the title role in Snow White and as Clara and the Sugar Plum Fairy in The Nutcracker. To broaden her dance knowledge, she also studied modern ballet, jazz, dance history, choreography, and improvisation at Coronado School of the Arts for 2 years. She went on to join City Ballet of San Diego as a trainee where she danced in several ballets by resident choreographer Elizabeth Wistrich, in George Balanchine's Walpurgisnacht Ballet, and as an original cast member of Geoffrey Gonzalez's Mechanical (E)Motion. While performing with City Ballet of San Diego in 2010, she began her teaching career at Ballet center West instructing students in all levels of ballet and privately coaching pointe and variations. In order to further her performing career, she moved to train with Miami City Ballet School for the 2011-2012 season. Here she had the opportunity to study and perform many ballets by George Balanchine and August Bournonville, including as a Russian Girl in Balanchine's Serenade and as the Sylph in Bournonville's La Slyphide. Additionally, she has trained and performed through summer programs at the School of American Ballet, American Ballet Theatre, Miami City Ballet, Exploring Ballet with Suzanne Farrell, and Ballet Austin. She danced professionally as an Apprentice with Ballet Austin, performing in Stephen Millls' Not Afraid of the Dark, The Nutcracker, and Luminaria and Bournonville's Napoli. As well as that, she had the opportunity to be involved in the creation of Nelly Van Bommel's Snow White, which was taken on tour throughout Texas, and danced a featured role in the world premiere of Jennifer Hart's Wavemakers. She is currently pursuing dance as much as possible and most recently performed with The Dance Project for their May 2015 production, "Sentiments". In addition to teaching at AcroTex Dance since August 2013, she currently teaches at several schools throughout Austin, Texas and hopes to continue teaching and passing on her love of dance for as long as possible.
Lindsie Varnell- Dance Instructor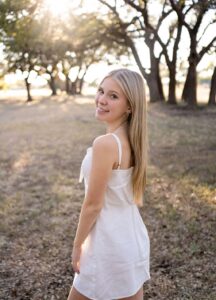 Lindsie grew up training and dancing at AcroTex Dance. Throughout her time performing and competing with AcroTex Dance, she won numerous outstanding awards as soloist and company member. She enjoys sharing her time and talent with other dancer4s by being a classroom assistant, teaching assistant, rehearsal assistant, choreographer and most recently her new position as a staff instructor. She will be starting her senior year at Vista Ridge High School as a 3-year varsity member of the award-winning Vista Ridge Star Steppers.
Kayleigh Maracchini- Dance Instructor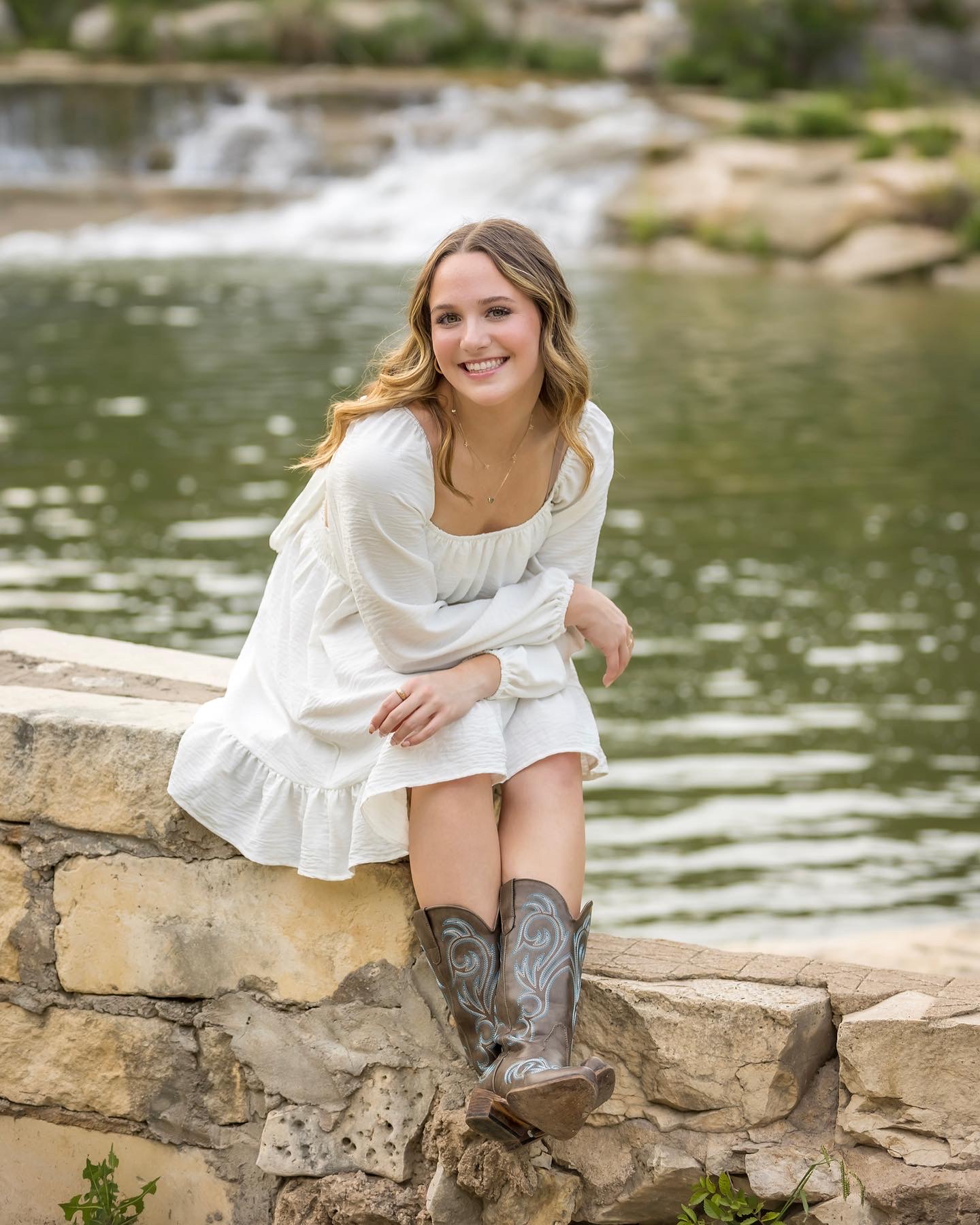 Kayleigh has been dancing since she was 7 years old training in styles as in Ballet, Jazz, Hip Hop, Tap, Contemporary Lyrical, Pom Kick, etc. She was on 2 company's in Colorado, one for pom and hip hop and one for regular competitions. When she moved to Texas, she began at Rise Dance Company from 2018- 2021. (Now known as Rise Dance Collective). She recently graduated from Leander High School Blue Belles. She served 3 years on the team and became 1st Lieutenant her senior year and 2nd Lieutenant her junior year. Along with that she received Rookie of the Year and Outstanding Senior. Throughout high school she has furthered her teaching experience with Blue Belles. In the fall she will be attending Tarleton State University!
Carmen Hamana- Dance Instructor
Knowledge:
Jazz, Ballet, Commercial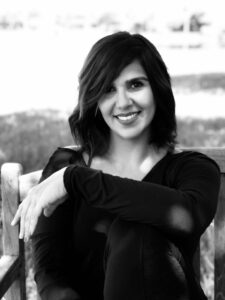 Jazz, Broadway Jazz, Lyrical Jazz, Singing.
I began my dance education at the age of 8, and at the age of 15 I began to teach Jazz at my first dance studio, A.A Dance Studio Academy in my country Venezuela. I belonged to the professional company of the same school where I studied different dance styles. I was part of the RCTV Ballet, a popular TV channel in my country of origin and part of Anita Vivas Companie. I danced and made the choreography for many famous singers in my country and also international artist. Among the best known are Ricky Martin, Toya Jackson, Menudo, Ricardo Montaner, Carlos Baute. At the age of 18 I started an international tour with a leading role in the Play Fame in 1997. Based on the well-known 80's movie Fame. There I visited several countries including Mexico, Argentina, Colombia, the Dominican Republic, Puerto Rico, among others. Upon my return to Venezuela, I continued working as a professional dancer and also began working as a choreographer for special events, TV commercials, corporate events, famous singers and musical theater. I did choreographies for musical theater in my country, among the works are "Cabaret", "Chicago", Jesus Christ Superstar", West Side Story. I worked for several years in an International Tour with the Venezuelan singer Ricardo Montaner as a choreographer and dancer. Also, as a singer. The last 10 years I worked in Miami, Fl for three schools, W2 Move, Impetu, and EyS Dance Studio. I dedicated myself to giving advanced classes for competition teams, doing the group, duos and solos choreographies for different dance competitions. And teaching Jazz for adults. I also worked hand in hand in Miami with the Grammy winner, the producer Jose Miguel Velazquez. I was in charge of teaching new singers to dance and doing the choreography for their presentations. My last job as a choreographer in Miami two years ago was for National Competitions at the student level. And I had the responsibility at a professional level to create a choreography for the Latin Grammys.