Richie & Lauren Valentour, Owners
Richie and Lauren have both been teaching gymnastics for over 20 years. While coaching the men's gymnastics team, several of Richie's students were awarded college scholarships for gymnastics and tops honors at State, Regional and National Championships. He was the 2007 Texas Judges Association Coach of the Year. Richie is a USA Gymnastics professional member and has safety certification, PDP1, and PDP2. When he is not coaching, he enjoys the art of woodworking. Prior to coaching, Lauren was a competitive gymnast for Acrotex. She is also PDP1, PDP2 and KAT certified.
Sherry Pate, Office Administrative
Dawn Watson, Office Administrative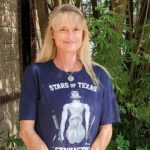 Coach Kathy coached competitive Boys team from 1994-1997. She was the WOGA Boys Program Director from 1997-2008. She then was the Head Men's coach @ United Elite from 2008-2017. Coach Kathy was the Co-Owner of Rockwall Gymnastics Academy from 2017-2020.
Favorite Color: Blue
Favorite Animal: Cat
Favorite Drink: Water
Favorite Food: 
Favorite Gym Event: Bars
Coach Kathy's Birthday: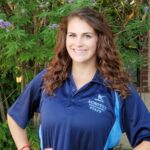 Coach Jamie was a Gymnasts for 8 years, Cheerleader for 16 years and took Dance for 12 years. She was a Professional Cheerleader for UCA. 2 years UNLV Cheerleader.
Favorite Color: Yellow
Favorite Animal: Cows
Favorite Drink: Starbucks Iced Coffee
Favorite Food: 
Favorite Gym Event: Floor
Coach Jamie's Birthday: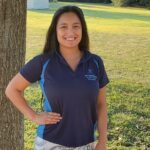 Coach Nicole started doing Gymnastics in 2002.
Favorite Color: Red
Favorite Animal: Cheetah
Favorite Drink: Coffee
Favorite Food: Burgers
Favorite Gym Event: Beam
Coach Nicole's Birthday: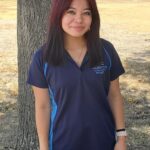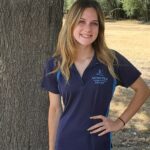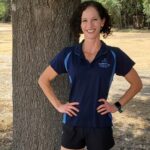 Favorite Color: Purple
Favorite Animal: My poodle!
Favorite Drink: Coffee
Favorite Food: 
Favorite Gym Event: Beam
Coach Melissa's Birthday: October 21st
Ivy Mounsey - Dance Director

My name is Ivy Mounsey, and I began dancing through cheerleading in high school. Upon graduation, I attended Stephen F Austin State University and studied ballet. I transferred to the University of Houston and went into their musical theater dance program. From there I began studying with Camille Long Hill. Soon afterward I started training with Suzanne Banbury at the Banbury School of Dance in Houston, Texas. I began teaching for Mrs. Banbury and remained on her staff until 2002 when I moved to Prescott, Arizona. In Arizona joined the Academy of Performing Arts teaching staff and worked there until the fall of 2004 when I moved back to Texas. Since then I have been teaching in the central Texas area and started the dance program at AcroTex. I enjoy working with all ages and have taught beginners through professional level ranging in age from three to 82. Having performed in numerous shows and several companies, I bring years of training in ballet, tap, jazz, and choreography to my job of teaching future dancers and actors. My students have gone on to be accepted to summer dance intensives, university dance programs, regional theater, Houston Ballet's Ben Stevenson Academy and Ballet Austin's The Academy. For many years I have choreographed and co-choreographed musical theater dance camps. I have also choreographed full-length versions of Annie, Wizard of Oz, Oliver, and Fiddler on the Roof. I have been the resident choreographer for two show choirs. I love teaching and have a very hands-on, down-to-earth style.